Next Monthly Meeting
Our next meeting will be Saturday, 12 May 2018 at 10 a.m. in the auditorium at St. Louis County Library Headquarters. The meetings, co-sponsored by the St. Louis Genealogical Society and the St. Louis County Library, are free and open to the public.
This talk, given by Danny Gonzales, the preservation historian for St. Louis County Parks and Recreation, explores the evolution of the home front experience in the St. Louis region from WWII until today. V-Mail (or Victory Mail) was used by the U.S. during WWII, a process of censoring, filming, and then printing correspondence. Come learn how communication between soldiers and their families has evolved during the past seventy years and multiple wars.
Please Note: Doors will open at 9:30 and the meeting will start promptly at 10 a.m.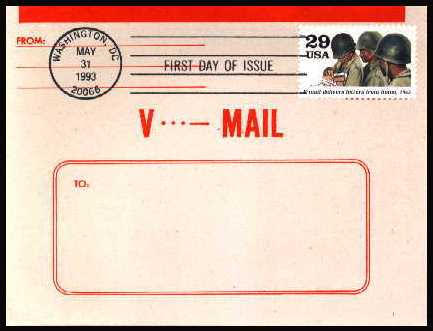 Last modified: 14-Mar-2018 22:42