Next Monthly Meeting
Our next meeting will be Saturday, 8 February 2020, at 10 a.m., in the auditorium at St. Louis County Library Headquarters. The meetings, co-sponsored by the St. Louis Genealogical Society and the St. Louis County Library, are free and open to the public.
Where and how are you storing your family's unique paper treasures? How do you preserve those deteriorating family photos and documents? StLGS publications director, Ilene Murray, will help you learn more about proper preservation of paper heirlooms so you can protect your precious family inheritance.
Please Note: Doors open at 9:30 a.m. and the meeting will start promptly at 10 a.m.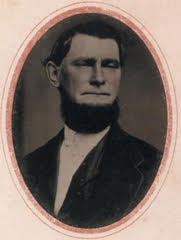 Last modified: 11-Jan-2020 21:32