Next Monthly Meeting
Our next meeting will be Saturday, 14 July 2018 at 10 a.m. in the auditorium at St. Louis County Library Headquarters. The meetings, co-sponsored by the St. Louis Genealogical Society and the St. Louis County Library, are free and open to the public.
Regional periodicals are among the most under-utilized resources held by genealogy libraries. In his talk at the July meeting, entitled "Rooting Through Regional Periodicals," Jake Eubanks, assistant manager of the History and Genealogy Department at St. Louis County Library Headquarters, will share three case studies showing how local newspapers and genealogical society publications can be used in chorus with the census, military, land, and other local records to resolve genealogical queries.
Please Note: Doors open at 9:30 and the meeting will start promptly at 10 a.m.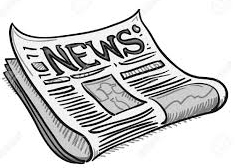 Last modified: 09-Jun-2018 19:25