Ask a Genealogist Days
StLGS Members—Need guidance researching an ancestor?
Got a genealogy question?
Join us at the StLGS office and "Ask a Genealogist"!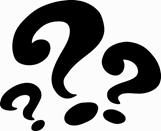 Individual assistance for members available on these dates:
  Saturday, 14 July; Tuesday, 14 August; or Saturday, 22 September 2018
Click here for a copy of the flyer with exact times for appointments.
What's your brick wall? You can't find Grandma's maiden name? You've searched the passenger list indexes and still can't find your family? You need help deciding on a genealogy software program? You are confused about a particular website? We have the perfect event to help StLGS members get answers.
How do you participate?
Determine exactly what questions you need answered. Collect information on your person, if applicable.


Email

or call the StLGS office at 314-647-8547

to request an appointment.

You will need to be specific so we can match you to the correct genealogist.

You will have about an hour with your genealogist to answer your question.

At least two weeks prior to your appointment, provide what you know already to your genealogist so he/she can help you.

Please arrive at the office at least ten minutes early.
We hope that if you have research questions, you will sign up and come in so we can assist you. See you then!
Last modified: 02-Jun-2018 13:45